About
Hello and welcome to the website of Ashley Valentine, and my Overseas Experience (OE) dairies!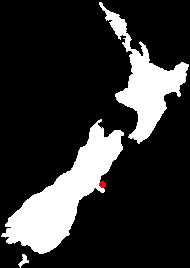 When I'm not exploring the world I live in Christchurch, New Zealand (see red dot to the right).
Christchurch, is the home of the Canterbury Crusaders, the best Super 14 Rugby team! And while I'm on the topic, New Zealand is home to the ALL BLACKS, the best Rugby team, full stop! Don't let those whiny Australians tell you otherwise.
While I travel around the world I'll be updating this site with photos and blogs of my adventures, misadventures (hopefully few) and new friends.
So check out my blog, my photos, leave me comments so I know you've visited, and maybe I'll see you on my travels.
Adiós, Ciao, à bientot, Sizobonana, Haere ki to kainga